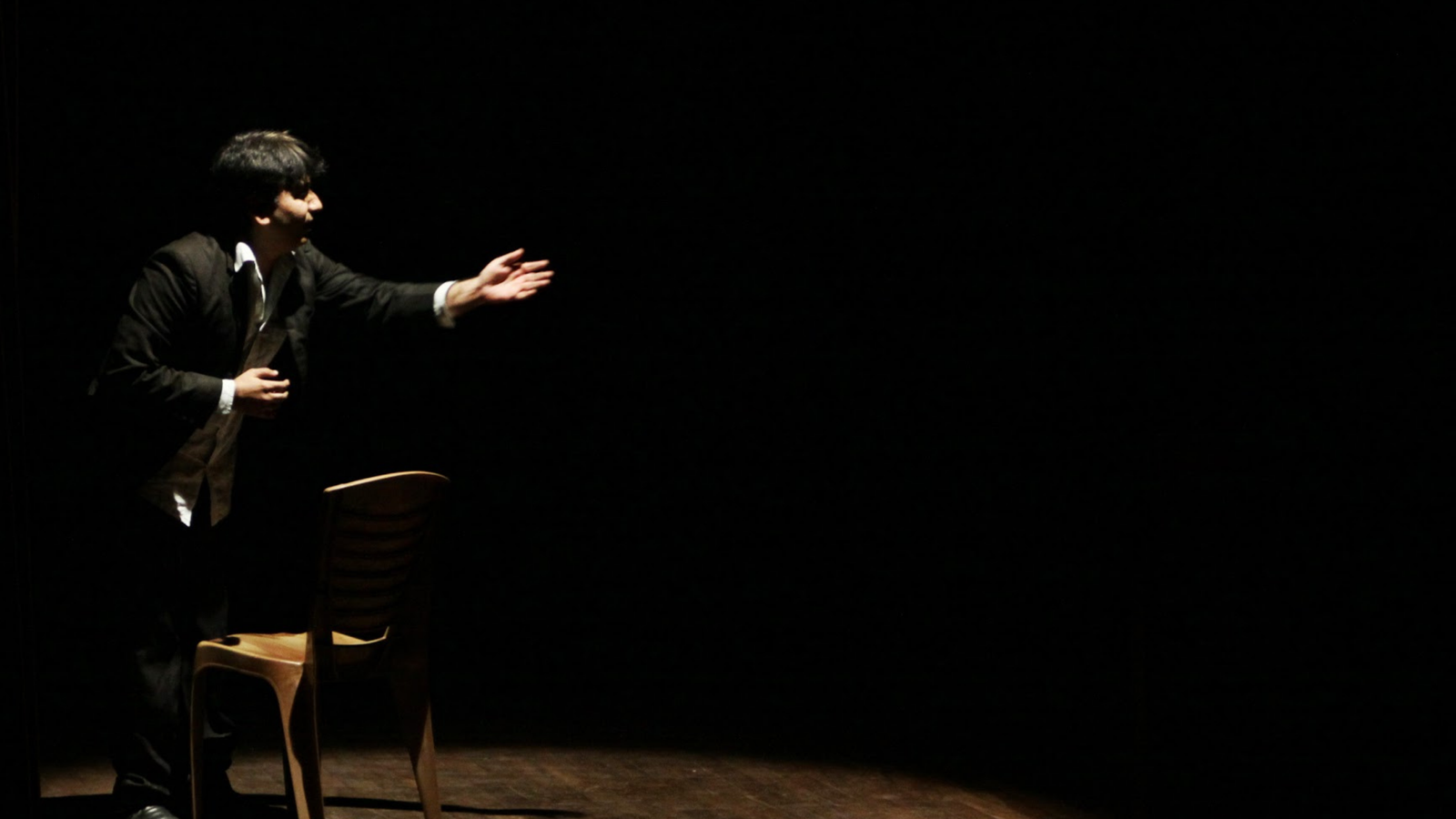 Nothing is fiction, and Reality is illusion.
THEATRE ; A playground for actors to explore their talent and evolve as a professional.
This is an initiative by Szoon, for the actors (beginners/non-beginners), who wants to get more exposure on stage and take on an amazing journey where actors explores several forms of acting and story telling on stage/street.
Actors who understands the needs, rather than train, it is to prepare the instrument/tool (Body, Voice, Mind and Heart) and getting equipped, confident to achieve a level of belief, to take on any platform. As opposite to film or TV, stage/theatre push an actor to take on a challenge where he/she needs to perform his whole story in one go, without any kind of retakes. It also demands range in your voice to reach the last person standing in theatre, and to accomplish this an actor has to train his/her voice, which also plays a handy role in an actor's over all journey.
Our Company
At Szoon Theatre, actors also get to understand the importance of space in any performance, whether it's whole theatre group or a monologue or a soliloquy, it keeps the mathematics in exercise, as one has to keep the lights in mind and not to forget about the set and the distance from the audiences.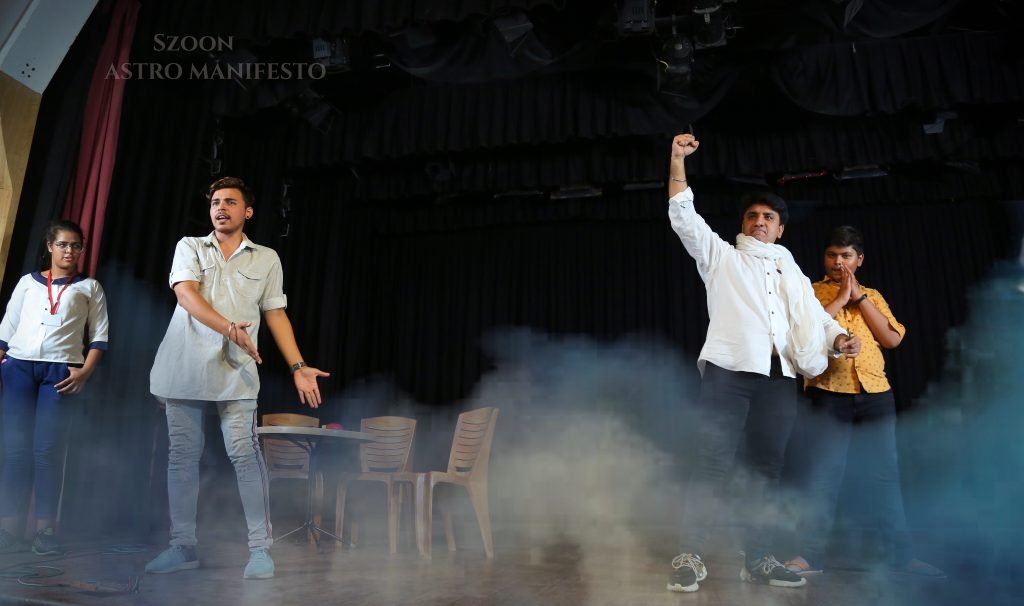 Theatre offers and challenges you to face your audiences directly. It encourages you as an actor to go for the connection first (with co-actors and audiences), so that your audience doesn't feel faked, cheated or detached.
Our Plays
Most of the plays are devised and developed from scratch. Hence it take every actor through the journey of exploring not only their role in the script, but also where it is coming from, how and why any of the incidents are taking place around their characters. Ultimately its importance to share with the audiences.
ASTRO-MENIFESTO
TEAM ; SZOON
---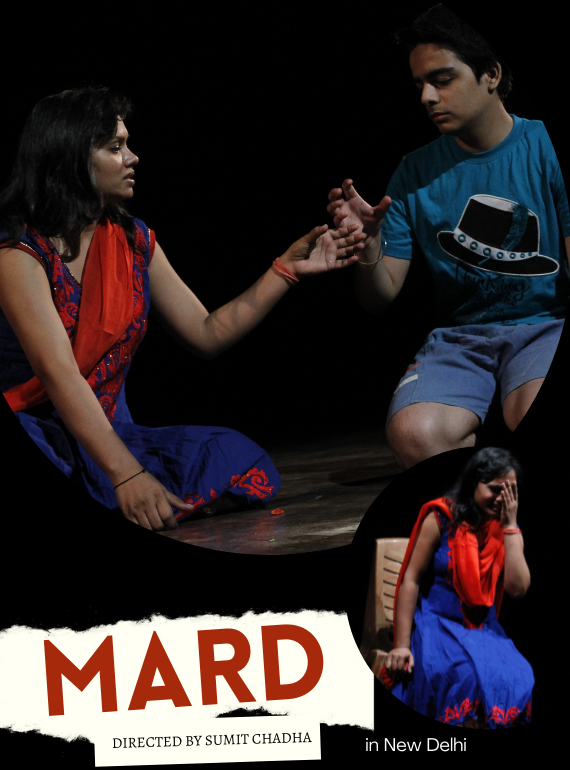 MARD
TEAM ; SZOON
---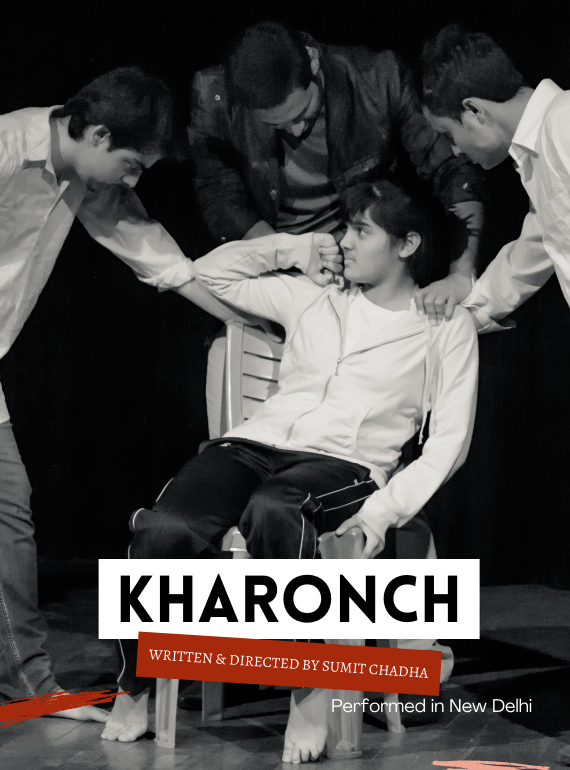 KHARONCH
TEAM ; SZOON
---